Loud and Proud
We're celebrating every human's right to live and love freely. We're raising our voices for the equality of all, lit up by the colourful creations and inspiring innovations of our LGBTQ+ community.

Proceeds from our parade-ready Pride collection go to the hard-working hearts of ILGA, for their fight for freedom, leaving no one behind.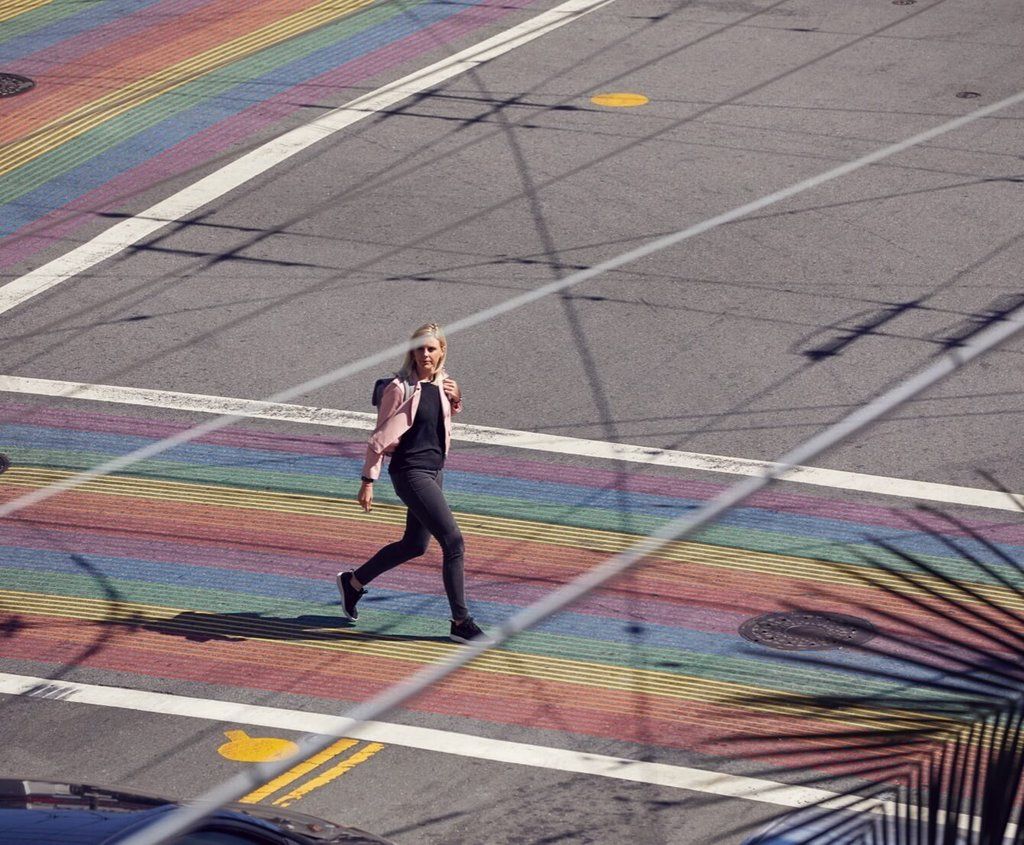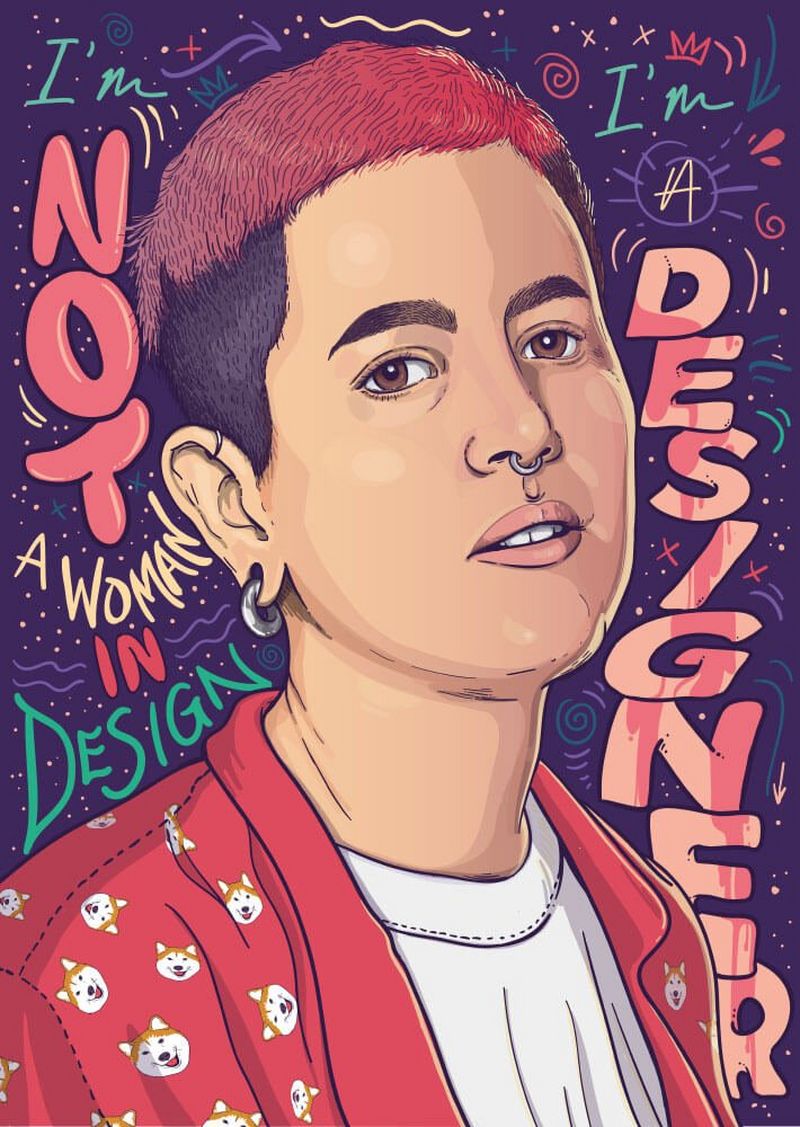 Anna D'Assaro
Inspired by Kate Moross, an art director, illustrator, graphic designer and public speaker, from London. Kate identifies as being non-binary and forges their own identity, expressed through colourful typography, illustration and design. Kate's vibrant personality and the message they share with the world has made a huge impact on the design world, globally.

Kate's success as a designer has given them the opportunity to have a voice and share a message of solidarity through social media platforms, especially towards the LGBTQ+ community. Kate is very open about their sexual orientation and what makes them feel comfortable, in the hope of helping others to feel more confident with their own body and mind. I admire Kate and I am inspired by them every day, not only for their amazing design work and illustrations but also as a person who is trying to help others to find their voice in a still very strict and judgmental society.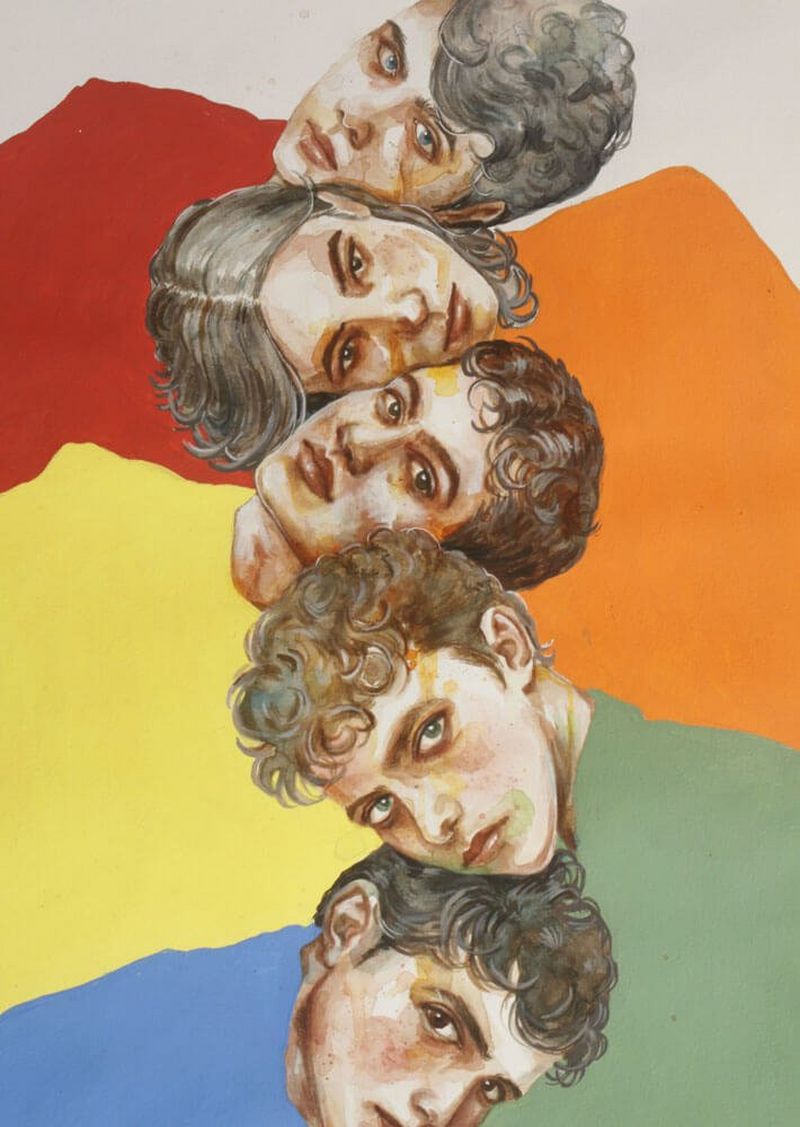 Harry Virdy
Taking inspiration from personal experiences and life in a conservative culture, I create this painting, "Closet". The painting depicts people who are LGBTQ+ but are in the closet.

I wanted to show what it is like in the closet, and how it feels to be in one. Living with a secret and not being yourself is heartbreaking. An extra layer of struggle is added to life when subjects like LGBTQ+ are considered taboo and inappropriate. The thought that you always have to hide and not express your authentic self and opinion, is terrifying and depressing at the same time. It's a conflict within to first accept yourself and to come out of the closet. It doesn't seem like the safest decision when you are caught up in a shame cycle that your environment taught you. Using watercolour and acrylic paints, I took inspiration from pride colours with portraits looking straight to the viewer, expressing themselves and the emotions they experience in their lives.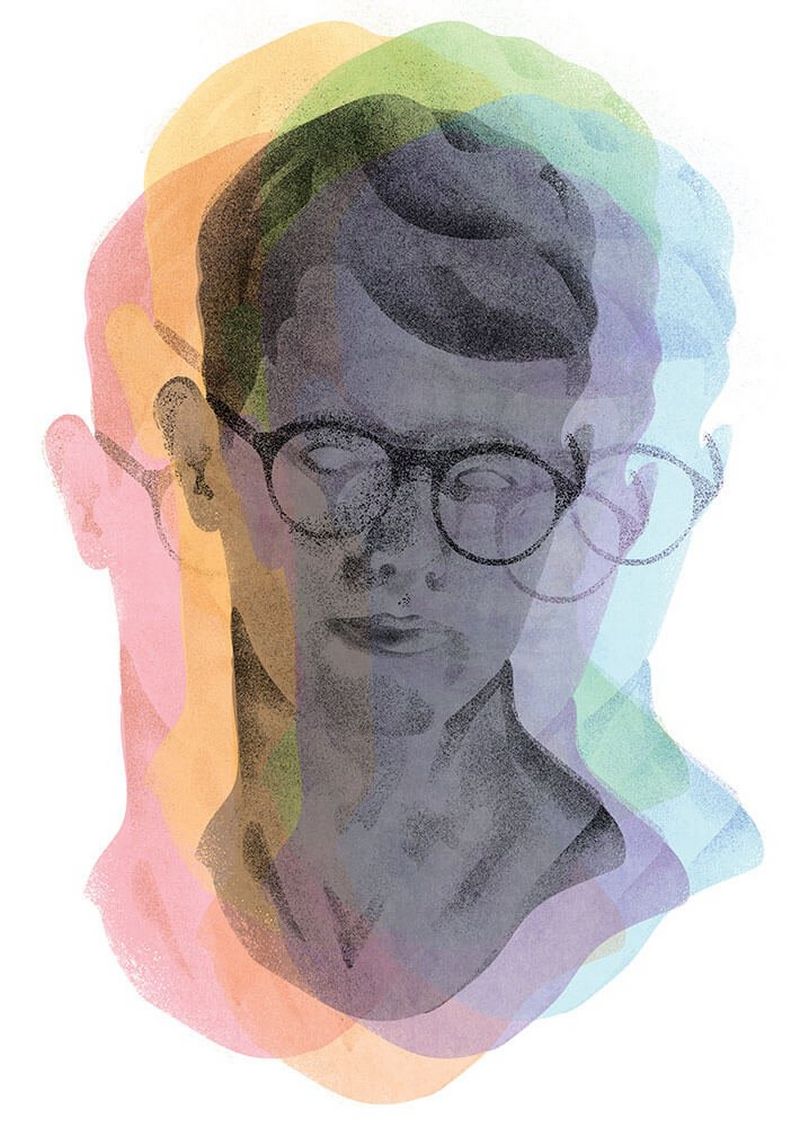 Jake Tyas
Pride to me is the after-effect of the journey of self-discovery. Overcoming obstacles, bullying and rejection, on the journey of self-discovery, to find and proudly express yourself, no matter how you identify.

I have drawn myself as a bust sculpture, historically intended to record the appearance of an individual, often as a symbol of status and pride. The portrait is built up of different layers overlaid by the different colours of the rainbow, the most iconic symbol of pride and the LGBTQ+ community. Each coloured layer represents a different step in the journey of self-discovery, with the offset nature representing the struggle to find pride in oneself through this journey. Finally, all of the overlaid colours build together to create the most solid and in-focus portrait, symbolising the strength and pride that comes from the journey of self-discovery, and how the past steps have contributed to this.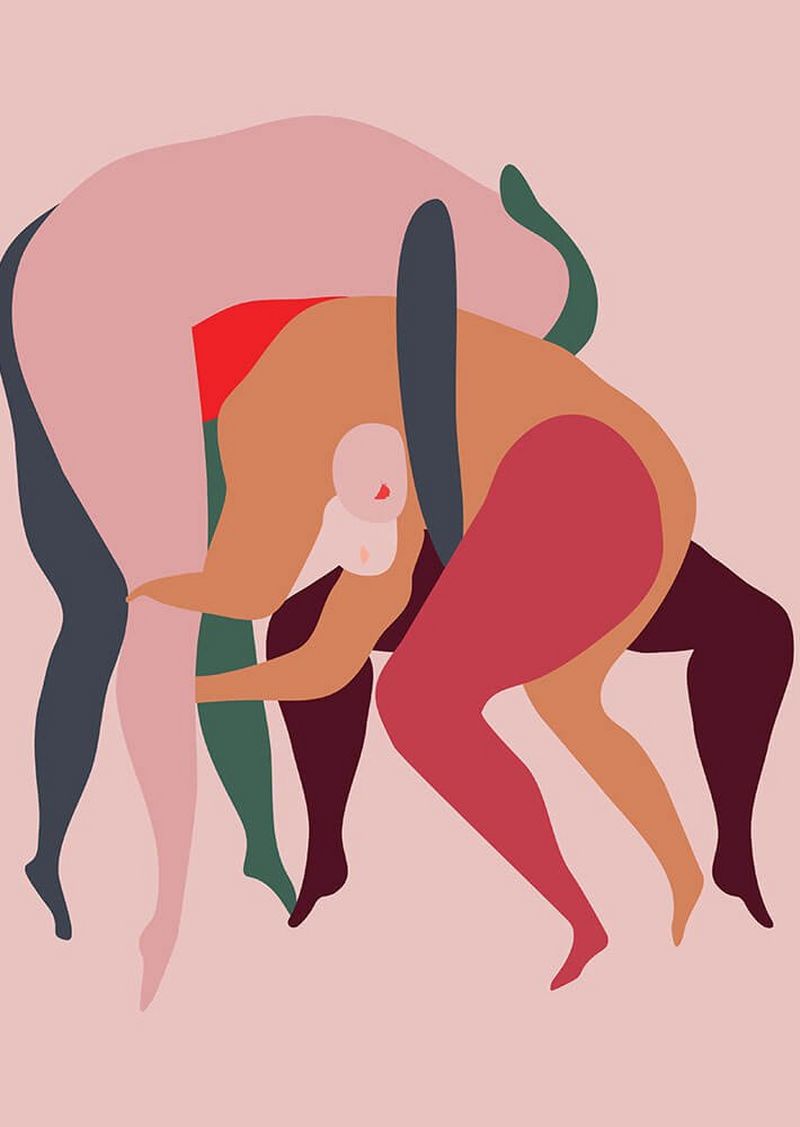 Viviana Amadio
The work comes from two different inspirations. I am fascinated by Picasso's works connected to the female universe. In "The Bathers" (1918), the female figures are represented in a still, figurative classic way, expressing grace. In "The Serenade" (1942), the composition of women becomes complex, dramatic and disharmonious. I believe that Picasso managed to read and express in his works, the duality of the feminine universe with its contradictions. In my work I wanted to take up this ambiguity, the impossibility of being defined univocally, beyond any stereotype.

Relationships between women are complex. Sometimes we support ourselves, sometimes we fight without realising that we are on the same side. The drawing represents these two behaviours through the ambiguous image of a female figure, who on one hand seems to clash with the second figure and on the other hand, seems to lift it as if she needs help.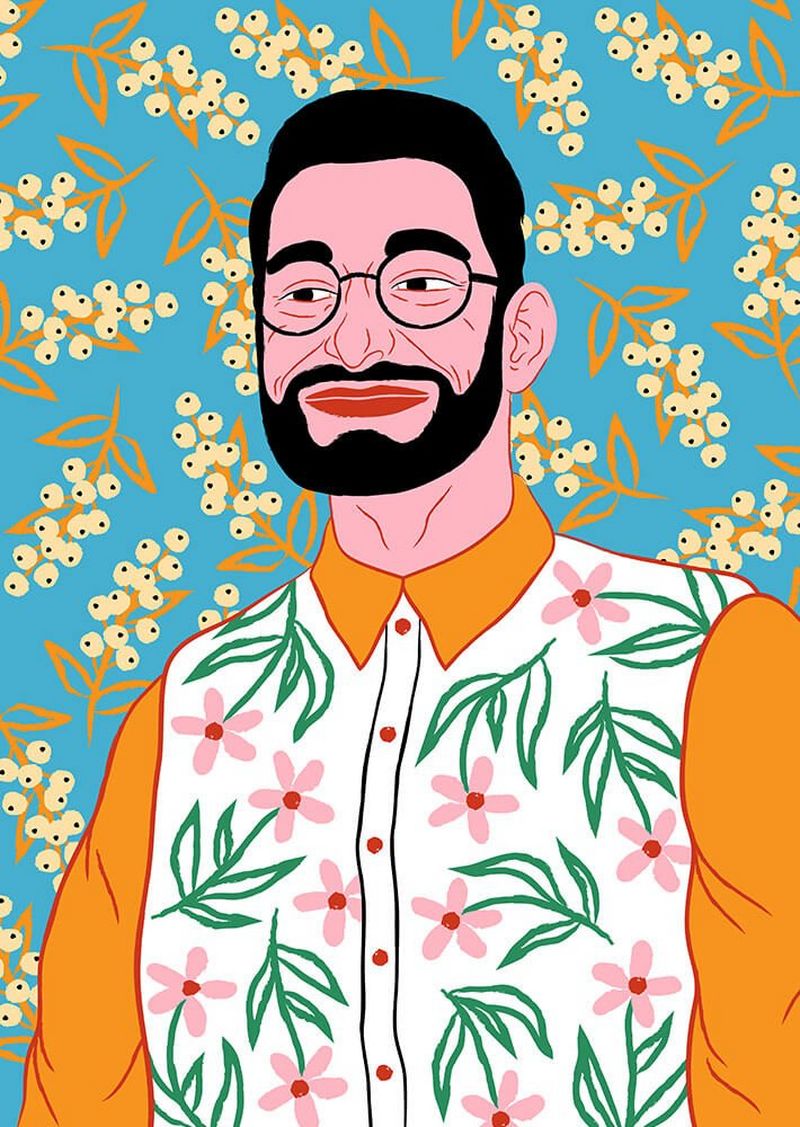 Maria Sufieva
Finding inspiration in someone like Ilian isn't a difficult task. His personality is so bright and unique that the only real task is to try to capture it in all of its complexity.

In my artwork, I used a bunch of colours, patterns and elements to show that his personality is full of juicy details that come together in great variety, but to also create harmony between him and the world. I also used symbols such as a theatre stage, earphones, a speaker, and a fountain to capture his love for theatre and music, and his ability to share love and bring comfort into other people's lives.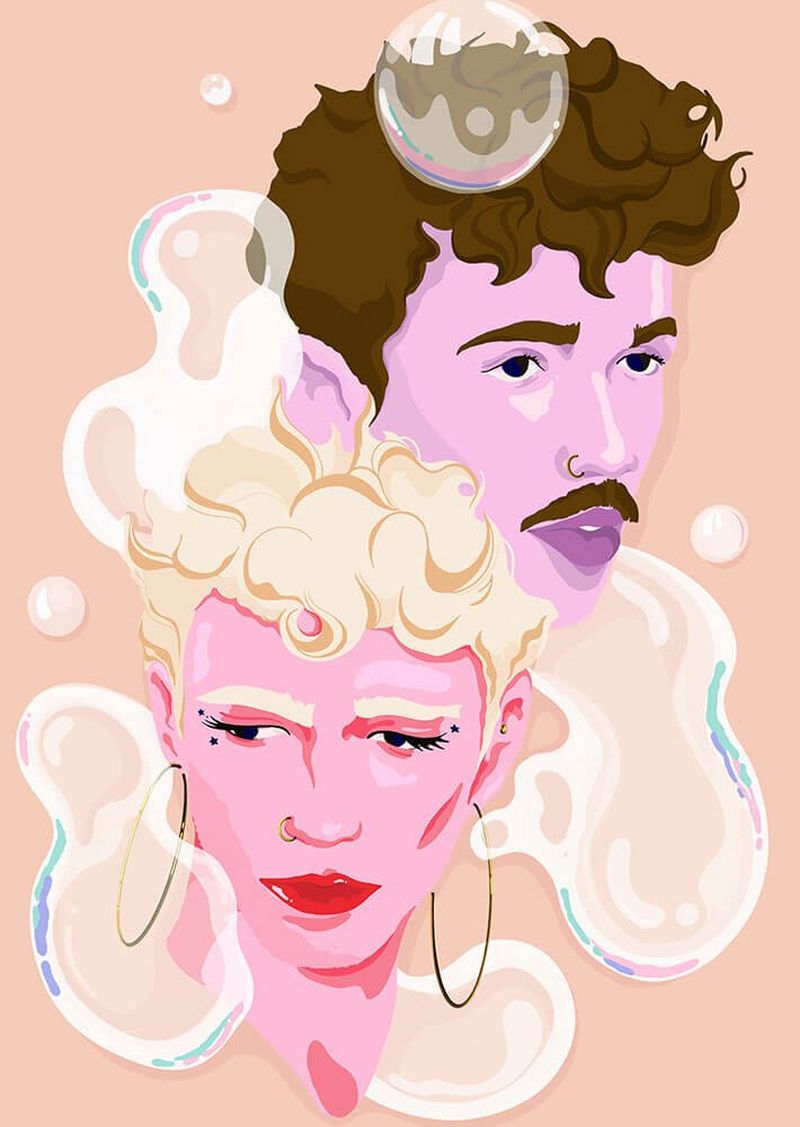 Josephine Rais
This work is dedicated to a specific person, Mathis, who is an inspiration to me (probably without even being aware of it). It deals with the confrontation with oneself and the questions, "who am I?", or, "who do I want to be?"

This work focuses on people who find the courage to define themselves beyond traditional gender roles in a conservative society.
Every single colourful facet of a person makes them something special and unique. From this, I derive my inspiration to draw a person through form, colour, and composition as he or she affects me personally. My goal is to give as many people as possible access to my work in order to promote tolerance and equality.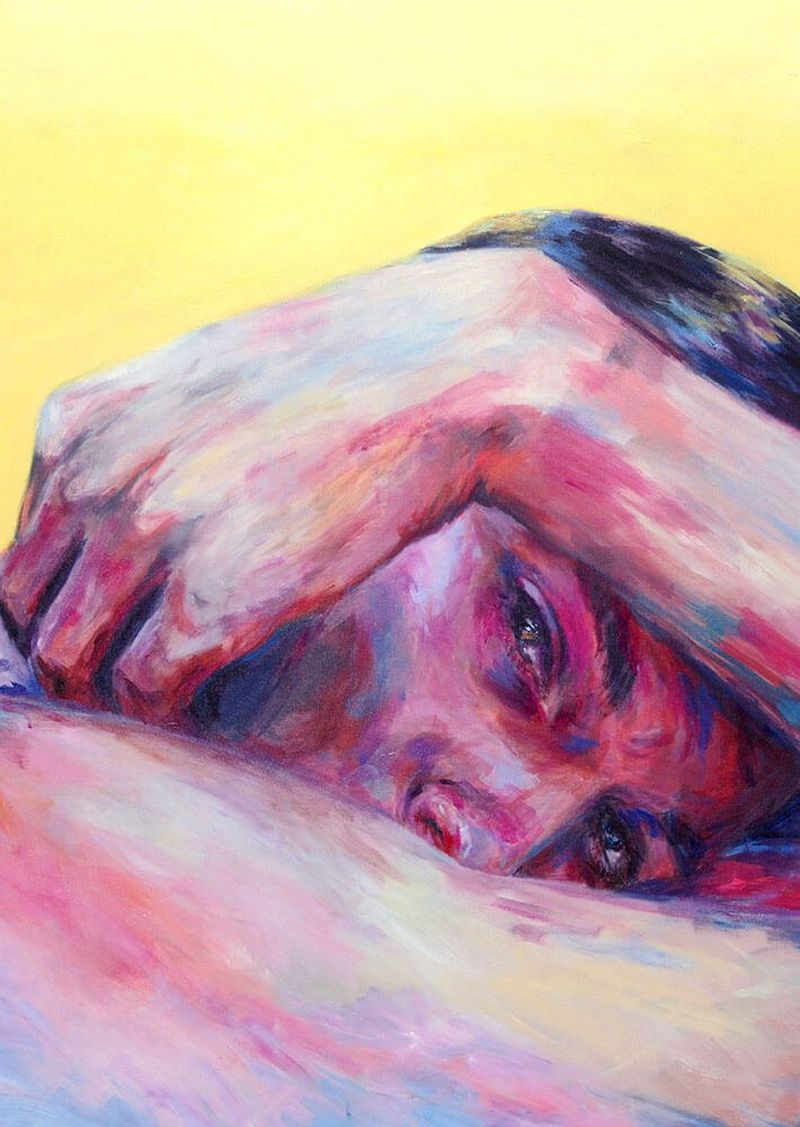 Maxime Cousineau-Pérusse
"Golden Fruit" is part of my latest body of work, which explores the space that sexuality and masculinity occupy in constructing individual identity.

The large social emphasis and disproportionate salience of gender and sexuality can often overshadow other elements of identity that may be much more meaningful and relevant in defining individuality. Through my use of colour and composition, I attempt to depict emotional realities that are irrespective of traditional ideas of masculinity.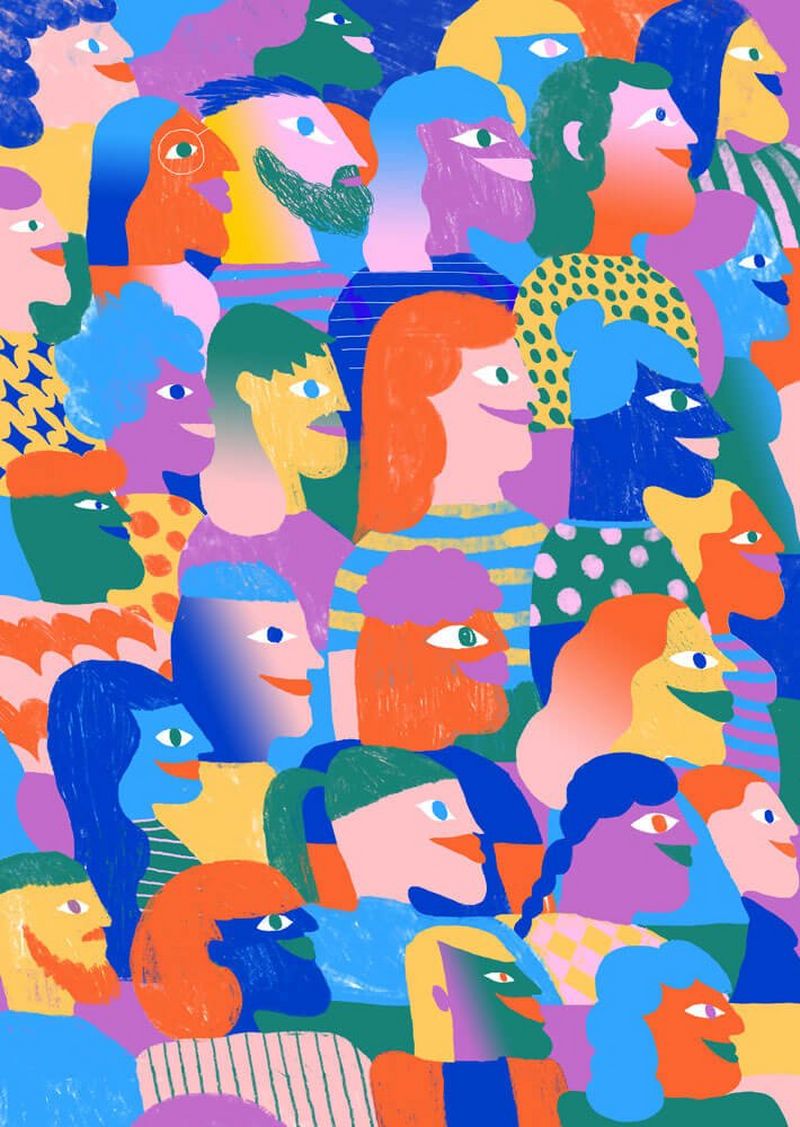 Juan Palarino
For the proposal I was inspired not by a person but by a collective. Currently, in my country there have been important advances but there are still traces of intolerance and hatred, so I decided to focus on the social movement.

Taking the streets, a colorful journey of people that seek and believe in an egalitarian, proud and empathic new world.
What Pride means to HER
Robyn Exton is the fearless founder of HER, the leading social network for LGBTQ+ womxn. Charged by the desire to build something brilliant for queer women across the globe, Robyn created a community for women to meet, date and network.

Robyn built HER empire from the ground up and isn't stopping at world domination.
Discover the leading lady of LGBTQ+ tech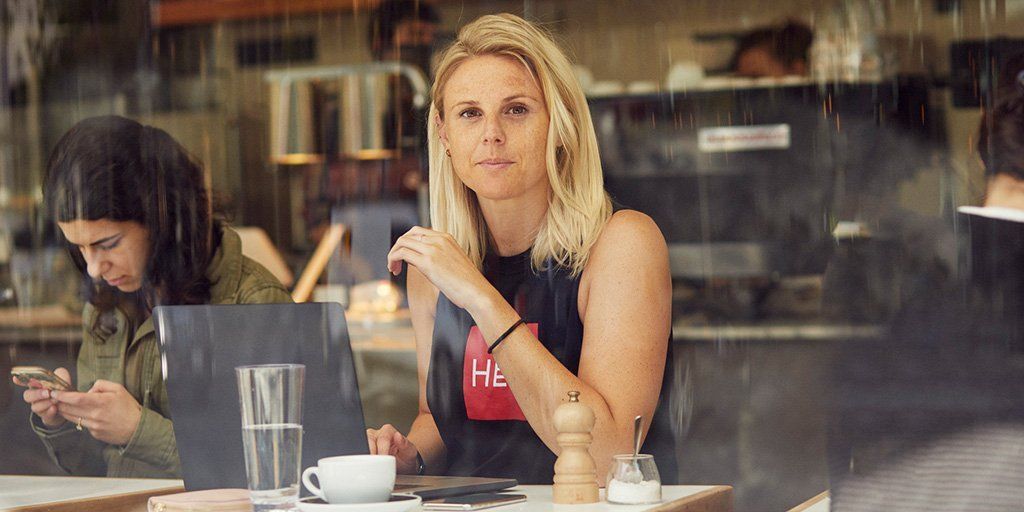 Creating for a cause
A portion of proceeds from every purchase of our Pride collection go to ILGA, to fund LGBTQI rights organisations and to educate the world on equality for all.
Shop for what you stand for