Our Sustainability Journey
We're built to resist. We design durable bags and luggage, and we're not afraid to stand up for what's right. We're taking responsibility for our production process, our people, and the places where we work, so we can continue to create whilst protecting our environment.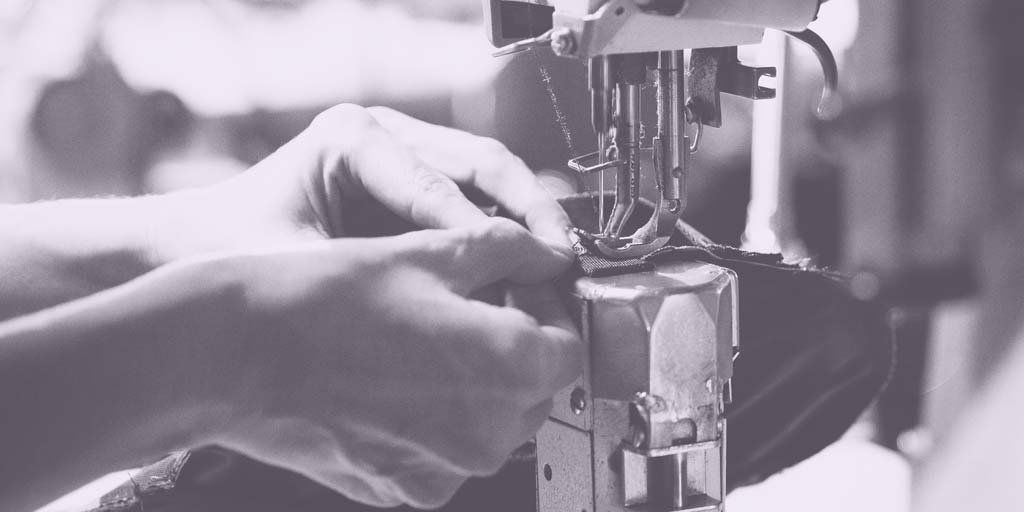 Our steps towards sustainability
We're moving in the right direction by applying these four Rs to our business practices and lifestyle choices.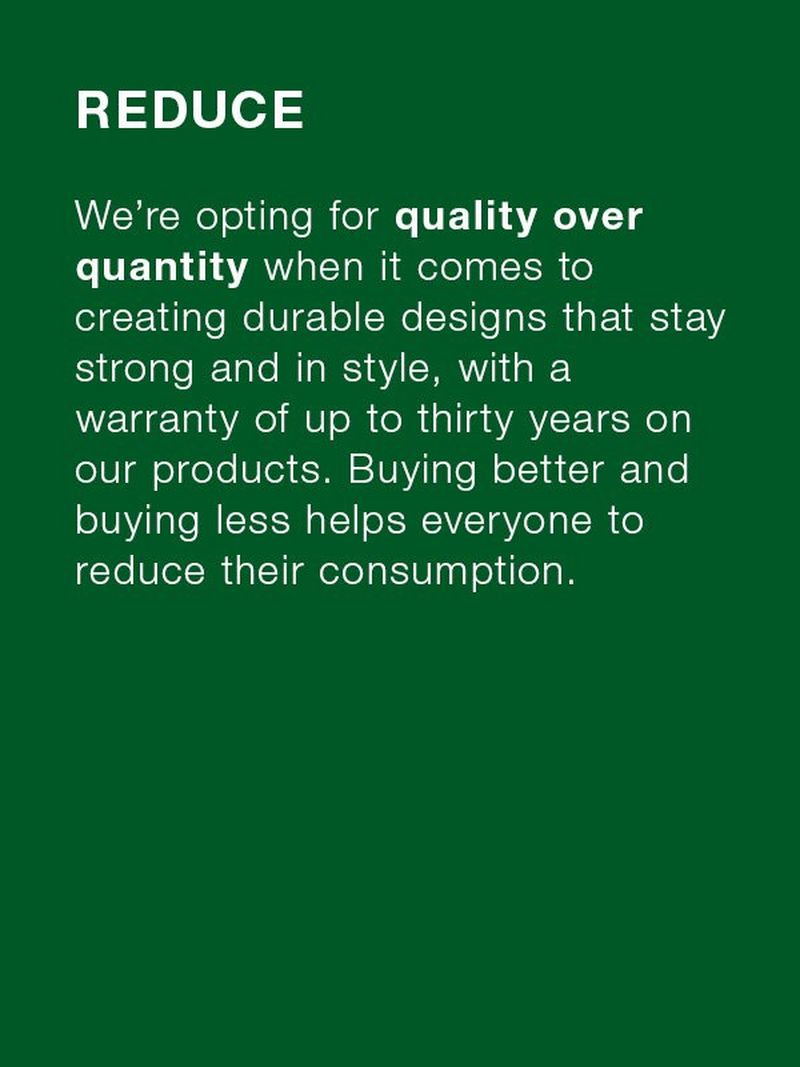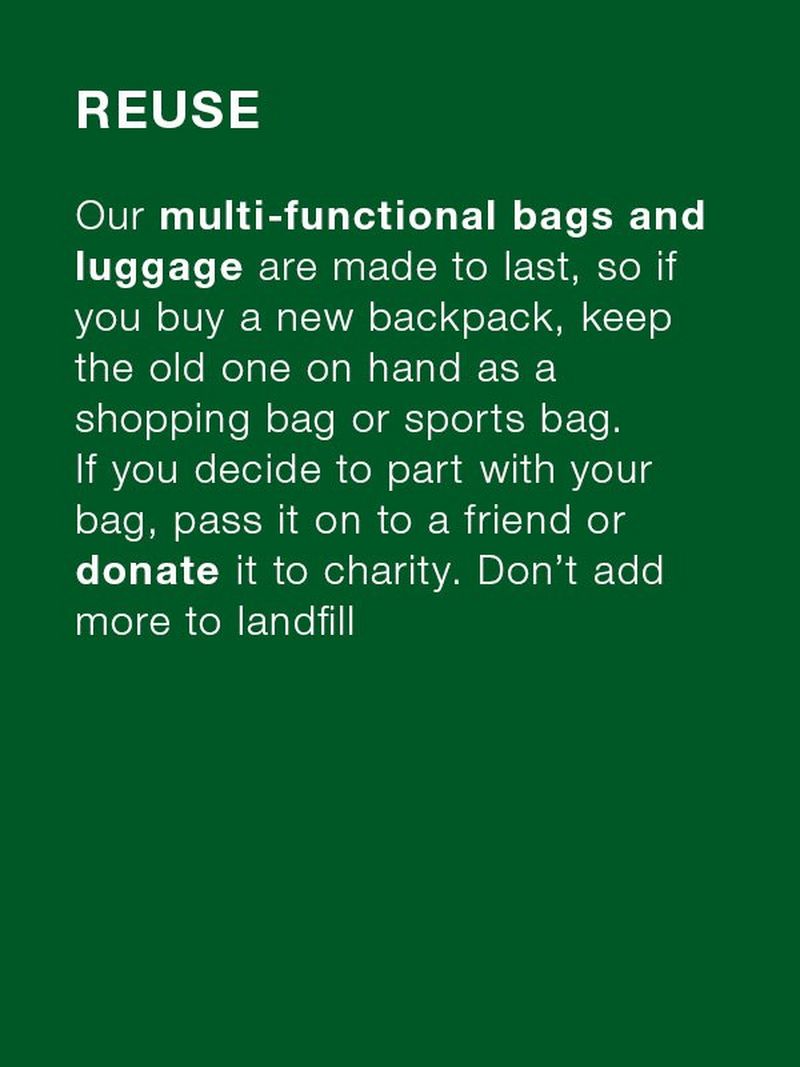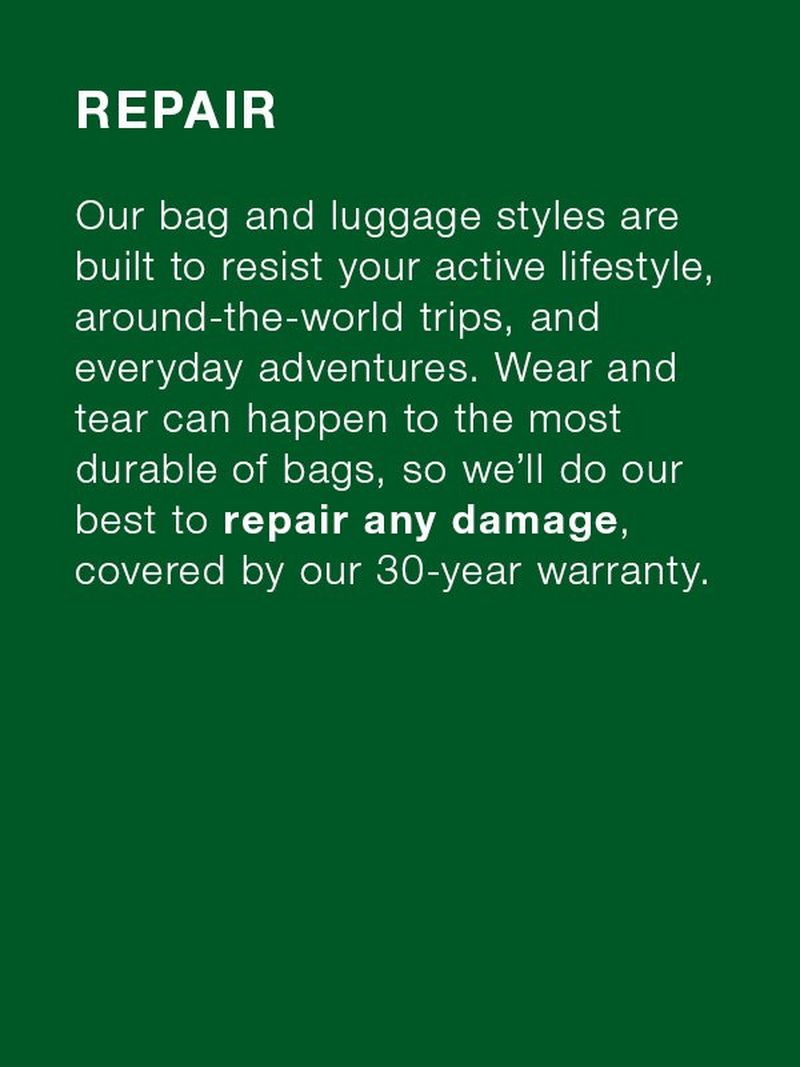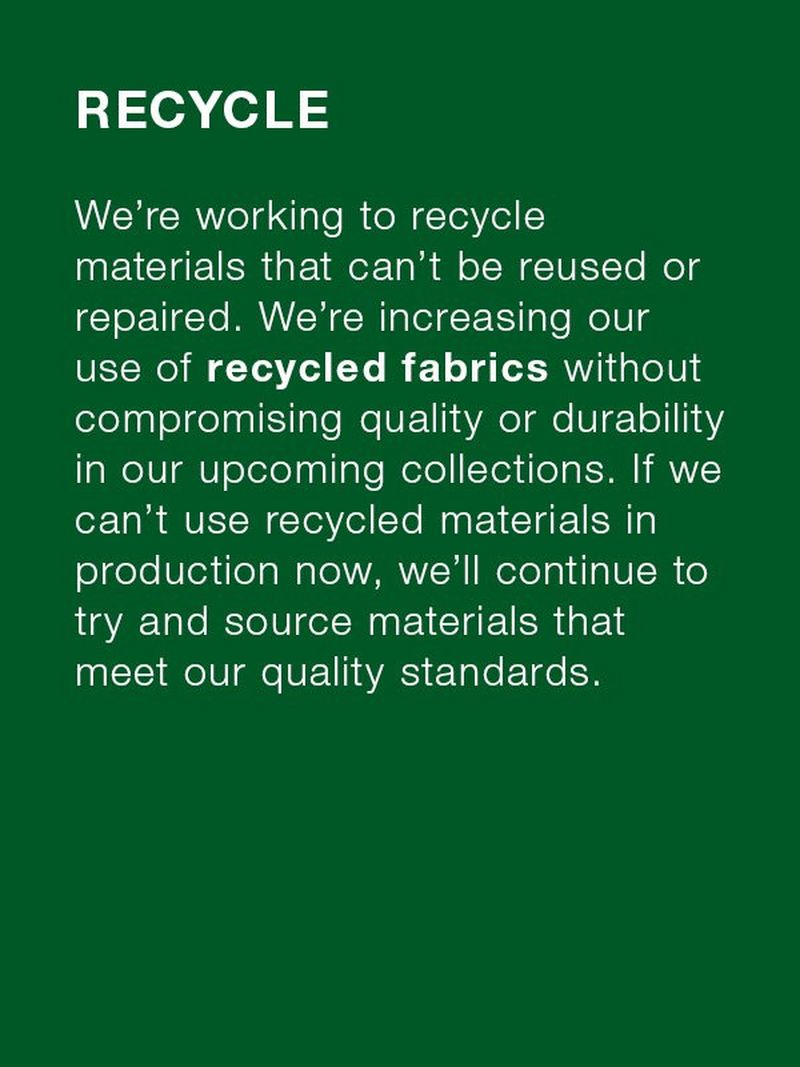 Your limited warranty guarantee
We design bags that are built to endure your active lifestyle and that are with you for the long haul. We know that even with the most durable materials, things sometimes break so we're here to help.

With sustainability in mind, our limited warranty policy helps to extend the life of our products with up to thirty years of cover.