Travel Gear Guide
Glide effortlessly through the terminal with our Eastpak travel gear range. Get ready for future adventures with our luggage designs packed with functional features and smart add-ons. Before you board, we've put together a go-to guide for stress-free travels. Let the adventures begin!
What is a cabin bag?
What size is cabin luggage, and what are the cabin bag dimensions?

Cabin baggage, also known as hand luggage to our North American explorers, is the type of luggage you're allowed to carry on the plane with you. While planning a trip isn't always easy, finding the right size hand luggage should be.

Grab a spare set of clothes, your travel essentials, and let's get packing.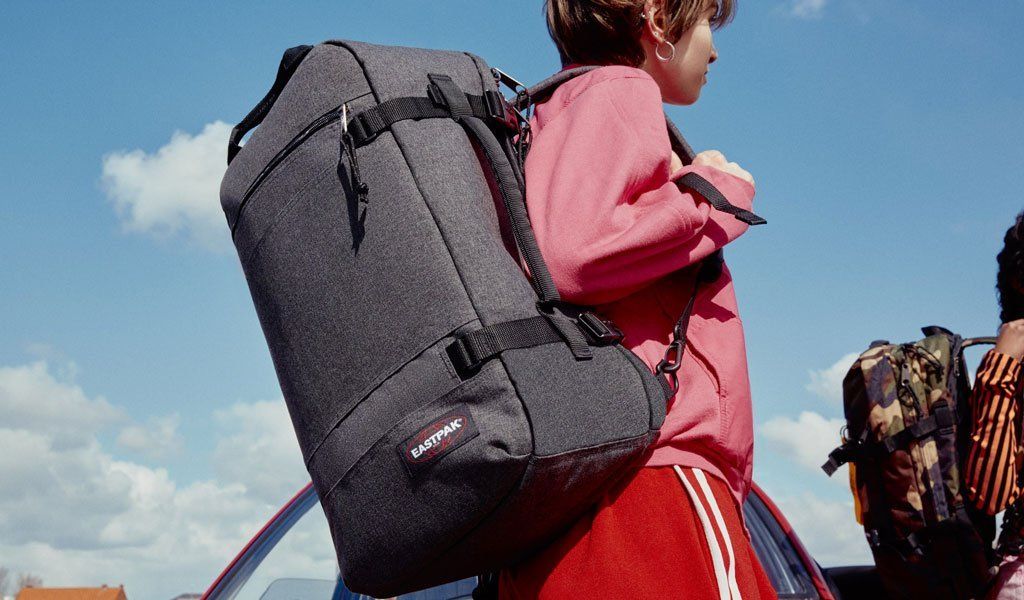 How to measure a suitcase
If you're still not sure where to start, don't sweat it. Our cabin cases are suitable for use as hand luggage on most flights (you're welcome).

However, it's always best to check, so we've listed the measurements below to help you find the best bag for you and the airline you'll be travelling with. In most cases, the below measurements include all handles, wheels and exterior pockets.
Shop luggage