Eastpak x Aape
Our new collaboration with Japanese streetwear pioneer AAPE by A Bathing Ape unites two iconic brands with a shared vision for making practical everyday streetwear. Our classic bag and luggage styles are elevated with AAPE's signature camo print and recognisable 'Moon Face' logo.
Shop now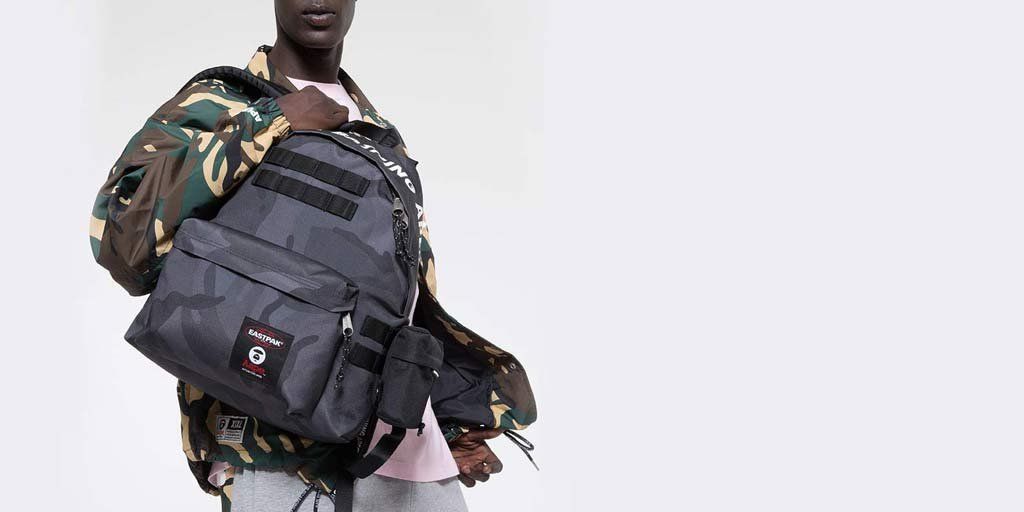 The Japanese streetwear pioneer
A Bathing Ape founder Nigo launched his second clothing line, AAPE by A Bathing Ape, in 1993. The casual streetwear brand designs clothing and accessories shaped by urban style, street culture, and hip-hop. Our classic Padded Pak'r backpack, Springer bum bag, and Tranverz M luggage are available in AAPE Camo and AAPE Black colourways. The collection features co-branded logos, screen-printed graphics, and detachable pockets that transform into mini bags.
Shop now