Sharing stories through art
We're teaming up with a diverse mix of creatives to turn up the volume on black cultural awareness. Each week, we will share the work of an artist and the stories behind the art, to share different perspectives and celebrate diversity. We will work closely with black artists to create a platform where they can share their culture, as well as welcoming allies to join the conversation.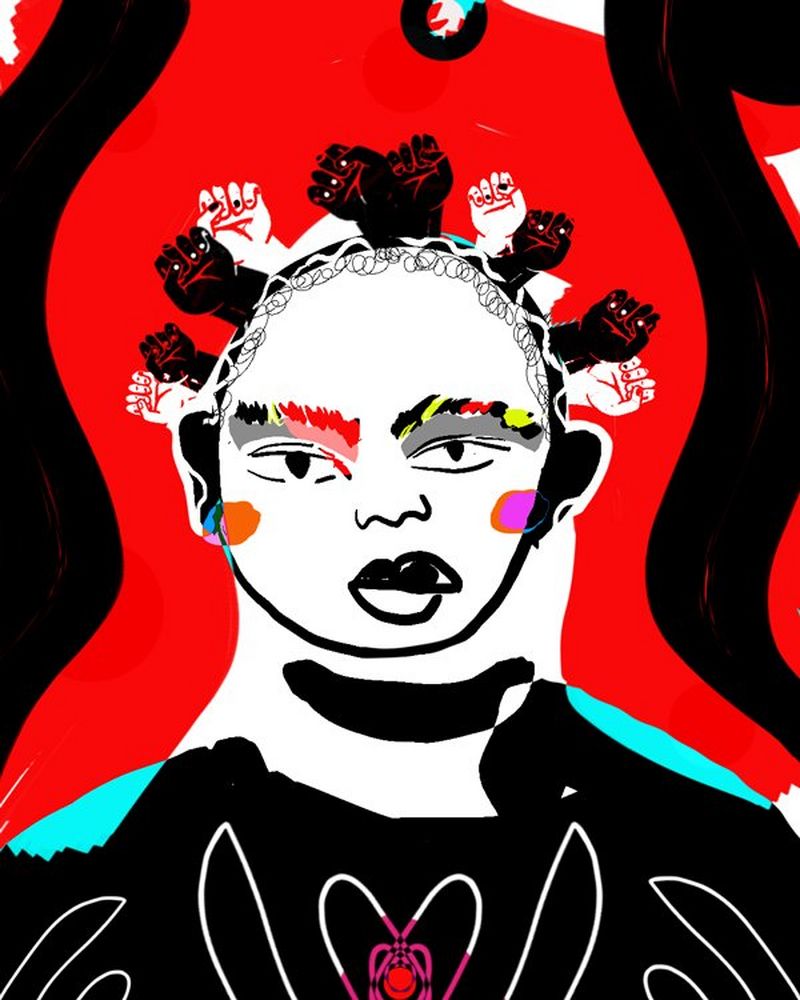 Ngadi Smart
Ngadi Smart is a Sierra Leonean visual artist who specialises in illustration and photography. Ngadi explores ideas of identity, feminism, and the representation of African people in her work.

Ngadi's illustration portrays a young black girl with fists in place of her Bantu knots. The black and white fists symbolise that the fight against racism must be fought together with the help of allies, to secure a safer future for black children.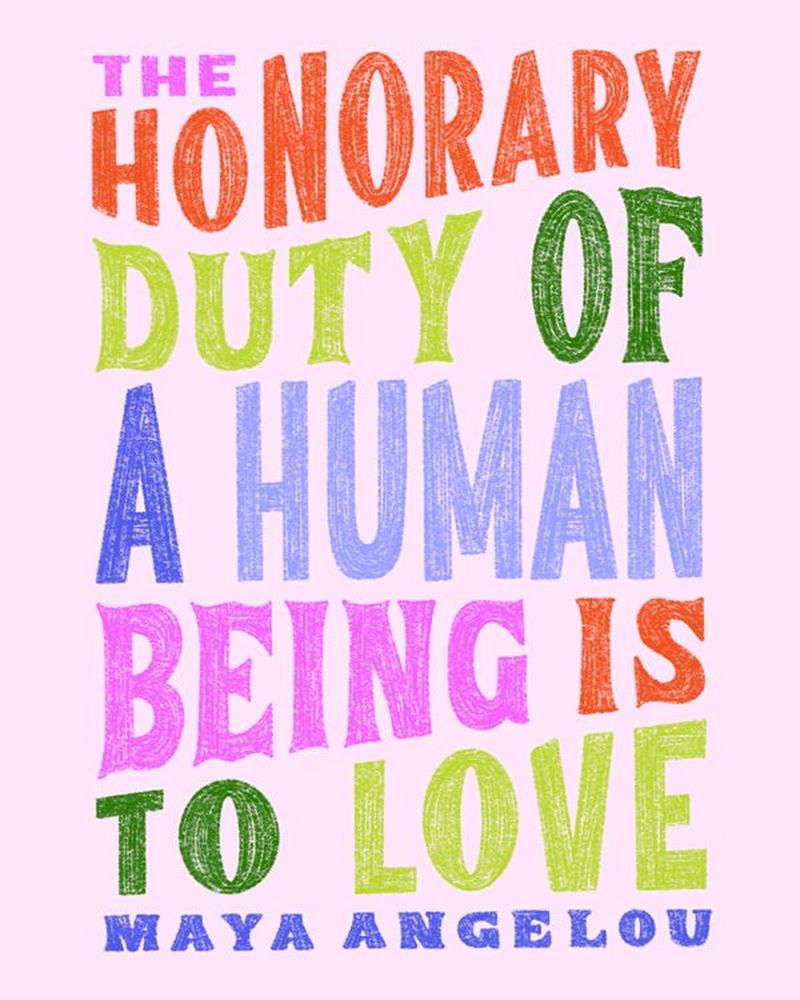 Flavia Salvadori
Flavia Salvadori is a designer based in Los Angeles with an eye for typography. Salvadori's colourful creations are shaped by activism and statements against injustice.

"Maya Angelou's poetry and words have always spoken to me. I chose this quote because it so succinctly illustrates her skill as a writer and as an activist. In context of what's happening in our world today, this message felt particularly poignant."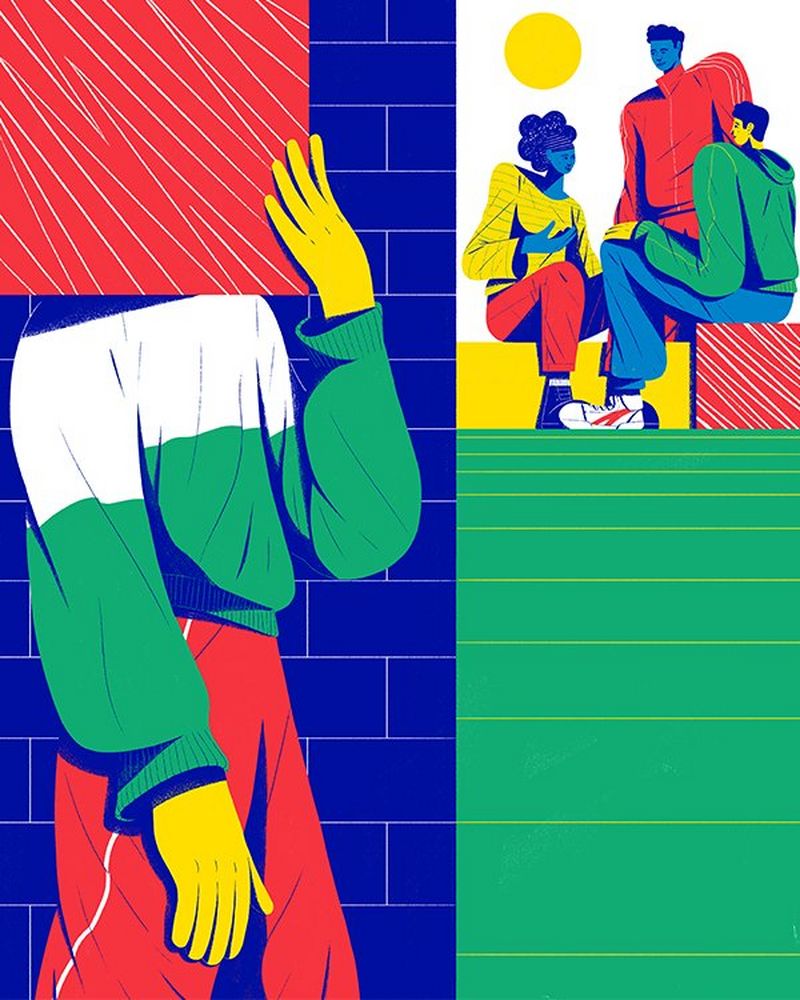 Cathal Duane
Cathal Duane is a freelance illustrator from Ireland. Cathal's illustrations are shaped by figurative forms and vibrant colour schemes.

This sketch portrays allies getting out of their comfort zones by having the awkward but constructive conversations that are required to help people acknowledge the reality of racism."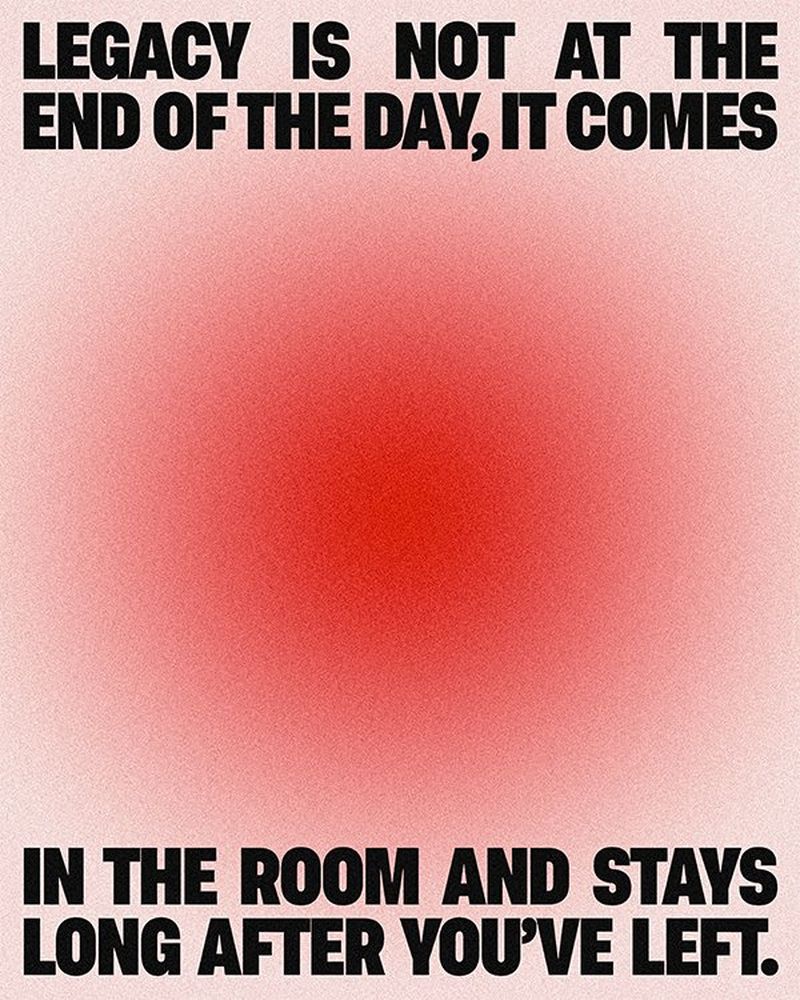 Wildlogic
Wildlogic is a design space created by Edinah, a visual artist and designer. At the intersection of culture and business, Wildlogic is a platform that unites female-led brands and encourages them to share ideas and empower one another.

"I chose these words because I believe wholeheartedly how powerful our visions of the future are and that right now doesn't have to define your tomorrow. The radial ombre shape to me symbolises wholeness, a centre point amongst all things and situations."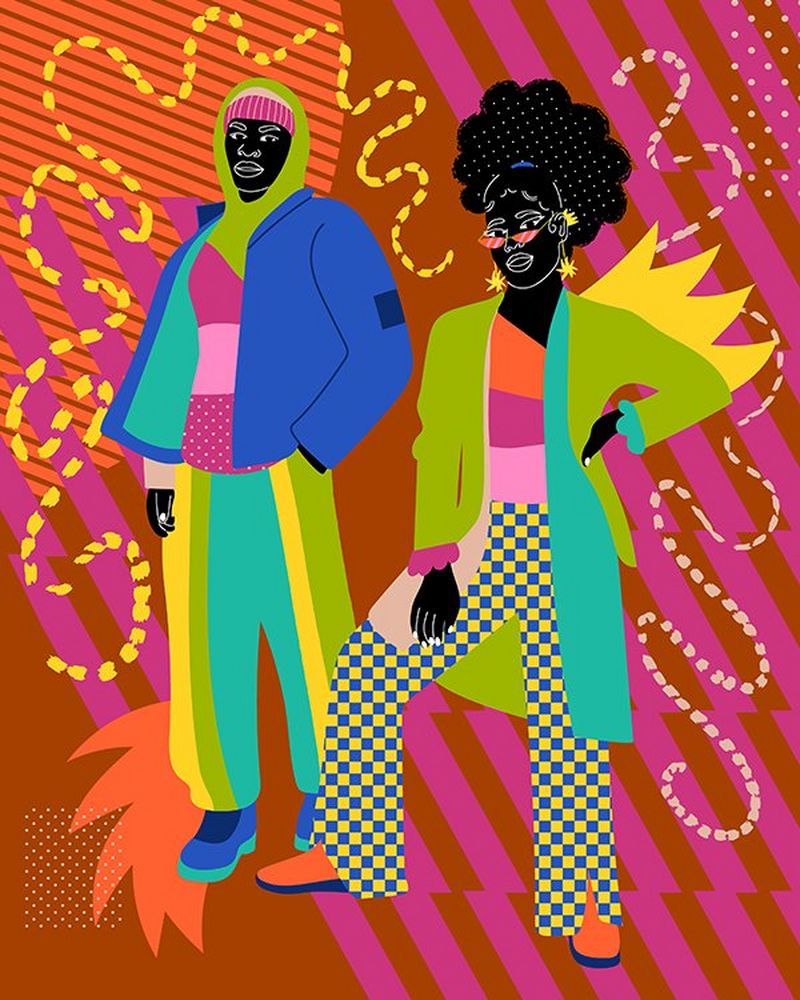 Aurelia Durand
Aurélia Durand is an artist and illustrator based in Paris. Aurélia illustrated the New York Times Bestseller 'This Book Is Anti-Racist' and dedicates her work to celebrating diversity and empowering Afro-descendants.

Aurélia portrays Afro-descendants as a joyful, proud, empowered, and united community, with destinies that are intertwined. These colourful personalities present the unified voice of a global community that has hopes, dreams, and desires for an inclusive future for all.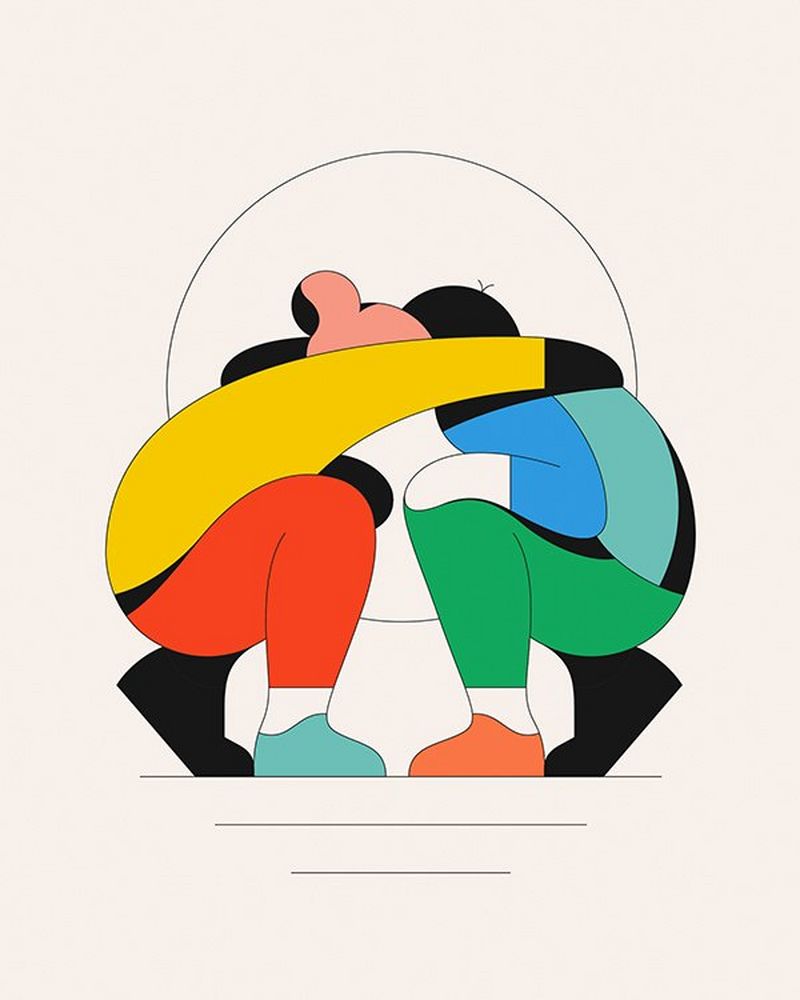 Union Haus
Calvin Sprague is an illustrator and graphic designer from the Netherlands. The Rotterdam-based designer has a diverse portfolio of illustrations, clothing designs, and prints surrounding identity.

"The simple acts of kindness along with empathy and acceptance is sometimes all you need to show your support to fight equality."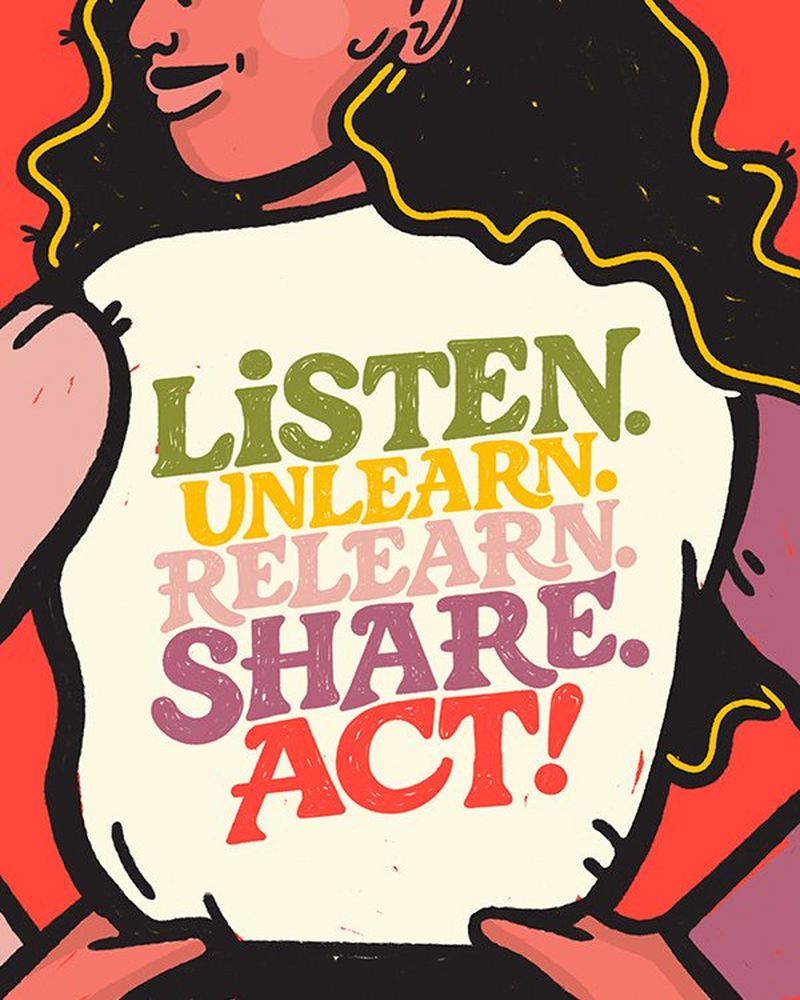 Kelly Marcelle Malka
Kelly Marcelle Malka is an illustrator and designer, based in Los Angeles. Kelly's recent work has been inspired by activism in support of the Black Lives Matter movement, women's rights issues and mental health awareness.

"LISTEN to black and brown voices. UNLEARN the racial bias that rules your everyday life. RELEARN the black history that you weren't taught in school and read black literature to see the past and present world through the lens of black voices. SHARE your learnings and resources that have helped to expand your worldview. ACT on what you've learned, read, listened to, and shared. Vote with Black Lives Matter in mind, show up to protests, make space for more black voices, and continue to learn from and listen to black voices every day."
Hope not Hate
From each sale of our Resist Racism collection, we will donate a portion of proceeds to the Hope not Hate charity that works to raise awareness and campaigns against racism across the UK. We will donate an additional £10,000 to fund 39 Hope not Hate educational school visits that will benefit 6,000 students in England and Wales.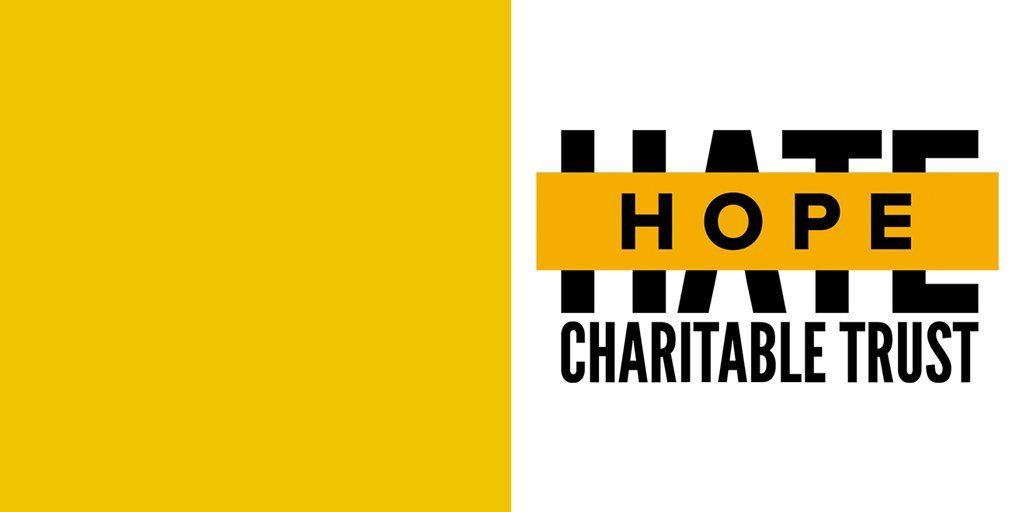 Make a stand against inequality
Make a statement with our stand-out designs that raise funds for Hope not Hate. Our classic designs are reimagined with a stand-out keyring puller with slogans that resist racism and inequality.
Discover our charitable collection