A shared vision for creating accessible streetwear
Our collaboration unites two brands with a shared vision for creating functional and accessible streetwear. To bring the collection to life, we teamed up with Jun Andersen, Charlotte Manning and Lucas Berny, a group of talented and creative individuals.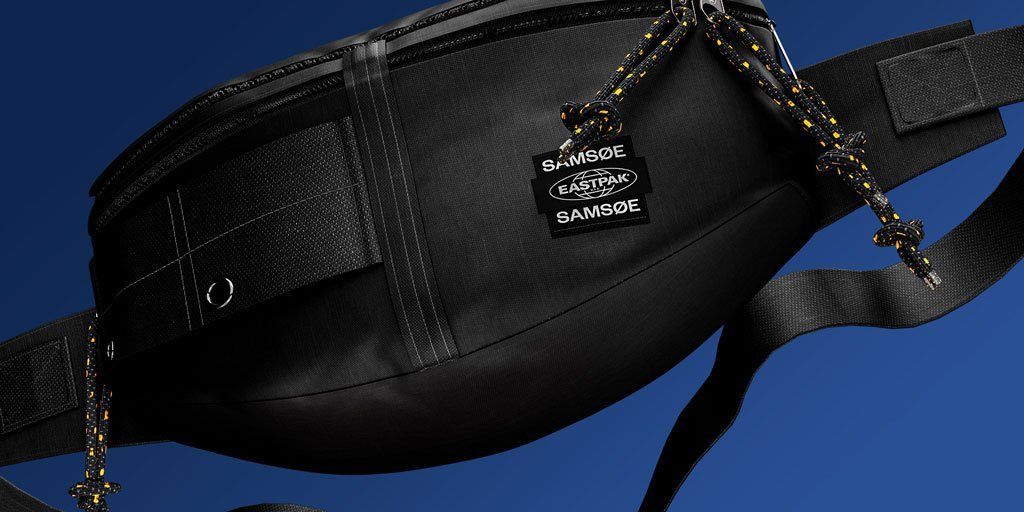 Minimalist style meets functional design
The six-style collection reimagines our classic Eastpak designs with oversized pockets, monochrome details and co-branded logos. The Samsøe E Backpack, E Big Backpack, the E Tote Bag, E Waistbag, E Moneycat as well as the online-exclusive E Crossbody bag feature in the Samsøe Blue and Samsøe Black colourways.
Shop now