Throwback to the 80s
Our collection presents two colourways that channel the spirit of the Upside Down. Iconic symbols from the Netflix series appear in the designs, including an 80s style walkman icon in the front pocket lining, and quotes from the show hidden on the inside of the bag.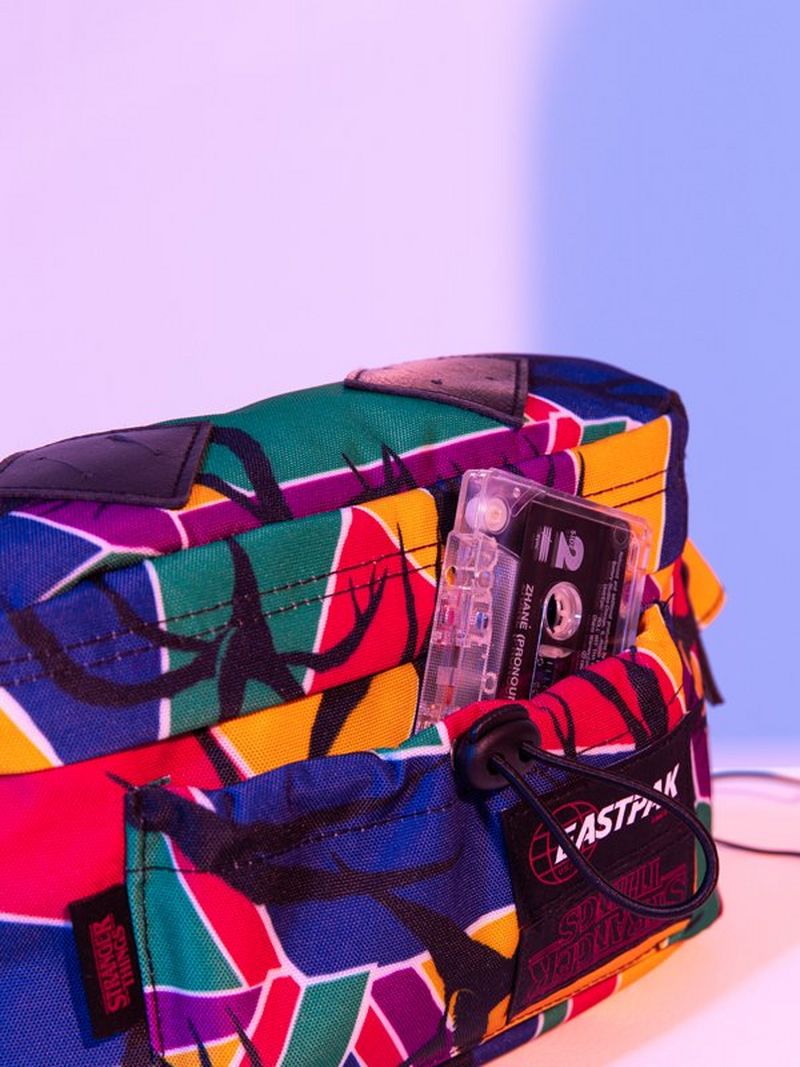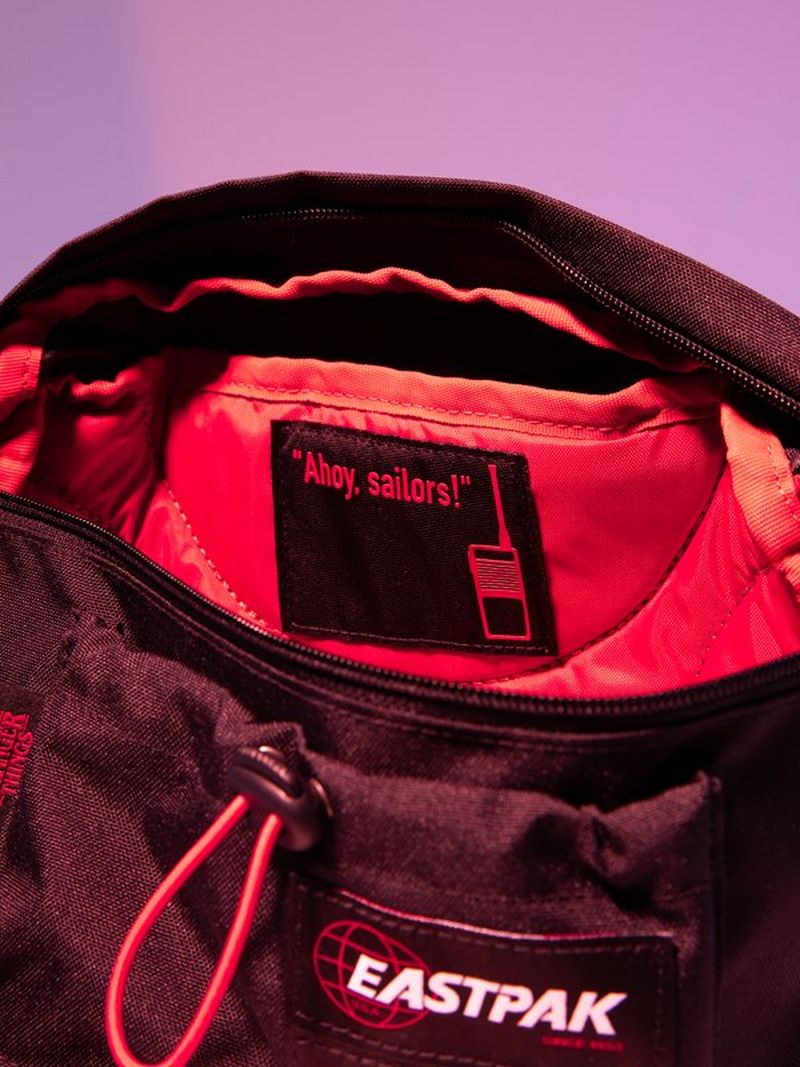 The Upside Down designs
The Sugarbush backpack and Dallas bum bag both feature in the STease 80s abstract print with the illustration of the demogorgon, and the STease Black colourway with red stripe accents. Each design is branded with the Eastpak x Stranger Things co-branded logo.
Shop the Upside Down designs